By Daren Heyland, June 19, 2016
My 88 year old father-in-law, a former university professor, was ill a few weeks ago and went to hospital. After several days, he was discharged with a 'green sleeve' that noted his goals of care designation as an R1 (full resuscitation). He was bewildered about this because, according to him, no one had a conversation with him about this form, and being an R1 was inconsistent with his wishes. My father-in-law was not upset about the quality of care he received in hospital, just about the quality of the communication and decision-making regarding his goals of care. He has a current personal directive (the term in Alberta for a living will or advance directive) that, in vague terms, suggested that if his condition was terminal or hopeless, he'd be offered comfort measures only. My father-in- law thought he had been proactive in his planning, but now he was confused about the relationship between the two documents and why they were so discordant.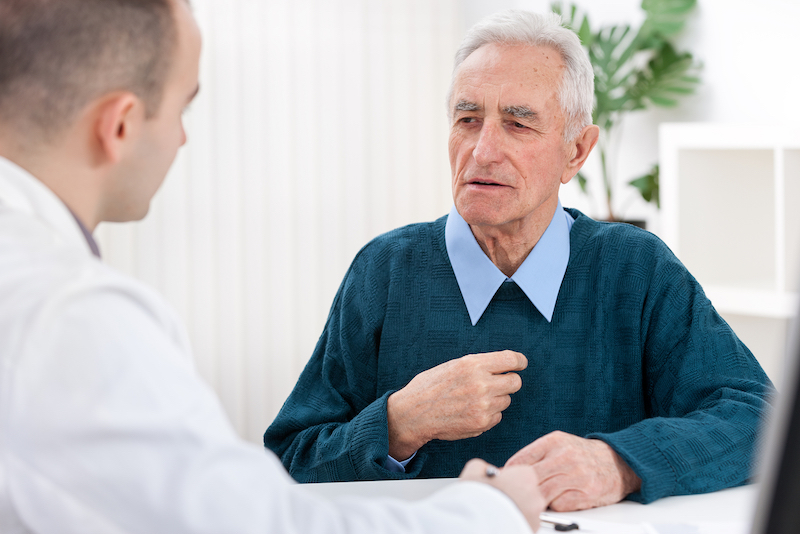 Knowing that I had some expertise in this area, he asked my wife (his daughter) and I for some help in sorting this out. He was equally concerned about my mother-in-law, a frail, 93 year-old woman who has a personal directive, just like his. Would it have any validity if she didn't have a green sleeve with a 'Goal of Care Designation'?
We sat together around the kitchen table and reviewed the 'Goals of Care Designation' form from Alberta Health Services. It's full of medical terms and options, and I could tell he couldn't relate to the language and wasn't sure what was best for him. So, we watched a CPR video decision aid, a 5-minute video that shows what CPR is really like. After watching it, my father-in-law said, "We see this portrayed on TV where they pound on the person's chest, give him some electricity and then they seem to get up and walk away immediately. That's not how it really is!".
He went on to say that he now understood what it meant to be really sick, not just feeling unwell, and how important it is to put these kinds of discussions in context. Upon reflection, it was clear they didn't want to be resuscitated. "Everybody who wants to be resuscitated should see that video," he said. 
To further clarify their treatment preferences, I had them go through a values clarification exercise that I've developed in collaboration with colleagues at the University of British Columbia. Patients reflect on what is most important to them in an end-of-life treatment scenario, choosing between competing or conflicting values, thus yielding a better picture of their authentic underlying values (currently known as the "best worst values tool"). 
My father-in-law, a PhD-trained chemist, was able to work through the values clarification tool independently, but my mother-in-law struggled with the trade-off, particularly when all options were important or all options were not important. However, with some coaching/facilitation from my wife, she was able to complete the task. When I reviewed their results (see figure below), it was clear that their top value clusters were most consistent with C1 (comfort measures only; life supports would be used ONLY to aid in comfort goals). They were satisfied with the process and we asked them to go back to their family doctor and get the 'order' changed from R1 to C1.
After this exercise, my father-in-law wondered what an average older person would do when confronted with a Goals of Care form. "Because we had you, we got the help we needed," he said. "But what about others?"
Unfortunately, our health care system is not designed to provide the support these vulnerable patients need in making their care choices near or at the end of life. And so, regrettably, most patients don't get the care they desire (or that is best for them) at the end of life.
This experience with my in-laws underscores the importance of CARENET's work in improving EOL communication and decision-making at the end of life. We aim to improve our health care system so people's authentic values and preferences are aligned with goals of care. It also demonstrates the need to have a 'medical translator', someone to take their values/preferences and translate them into medical speak and then into the system's formal goals of care.