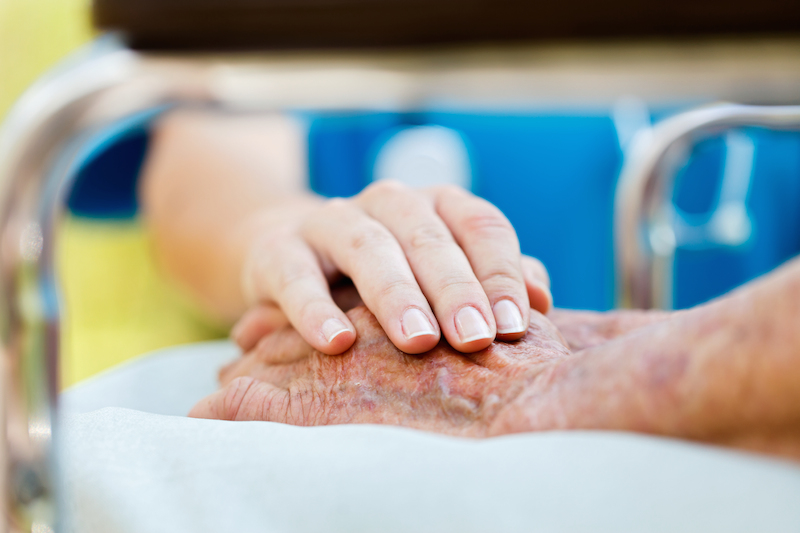 As the Advance Care Planning Implementation Coordinator for Fraser Health, I have the privilege of providing information and education to clinicians, and members of the 12 communities we serve from Burnaby to Hope in British Columbia. Throughout the years, I have listened to many personal and professional stories - some heart-breaking, others inspiring.
What I have come to better understand, and appreciate, is that families can be complex. In the best of times, childhood roles and dynamics can be complicated, and these are only intensified during times of stress or crisis. I don't know of anyone that hasn't had a disagreement with their sibling at some point in time. To complicate matters further, add a medical emergency into the mix, and the combination can be explosive. There are also many other people in our lives who come to our aid, who we discuss things with and who we care deeply for - our friends, our neighbours. It is often both family and friends who gather around when we celebrate special occasions and when we become ill.
Each day we make a multitude of decisions. In the summer of 2008, my dad and I built a deck. You're probably wondering what this has to do with Advance Care Planning. While ultimately the decisions about the deck were mine, I made them while relying on his expertise and experience. As we both hammered every nail, family members held the wood in place or fetched us more nails and different tools. We borrowed a friend's truck, and I recall finishing the trim caused us difficulties. Almost every family member, neighbour and friend came to assist. I have many pictures of the group discussions about how to proceed, and deciding who was going to do what. It truly does take a village.
The same is true when it comes to my health care decisions. As part of the Advance Care Planning process, I have designated someone to be my voice when I can no longer speak for myself. I have had a conversation about my wishes with my substitute decision-maker; but what about my family and friends, both near and far? They should also be a part of that discussion - what is important to me, what gives my life meaning? And just like building the deck, we often need people to support us in their unique ways. Involving your physicians and other health care professionals such as social workers and nurses is also an important piece - we can't make medical decisions unless we clearly understand the risks and benefits of particular treatments.
My substitute decision-maker will also need support when the time comes to make decisions on my behalf. While the signature on the dotted line will be theirs, I expect them to communicate with those who love me.
Advance Care Planning is about communication - plain and simple. However, it doesn't stop with your substitute decision-maker. It encompasses everyone in your life that you feel is important. The more our loved ones are informed, the more likely they are to make decisions that honour our perspective. Remember, Advance Care Planning is as much as them as it is about you.
Cari Borenko-Hoffmann is the Project Implementation Coordinator for Advance Care Planning at Fraser Health