Principal Investigator:
Dr. Daren Heyland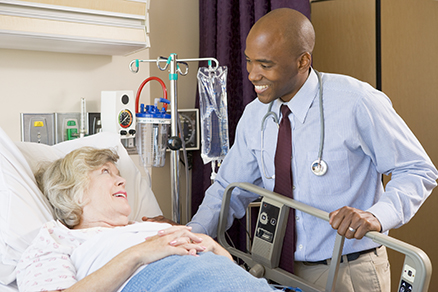 Every day in hospitals across Canada, frail elderly patients at or near the end of life are faced with decisions related to the use of life support machines. In a recent survey we conducted at several large teaching hospitals across the country, seriously ill patients rated "not being prolonged on life supports" as the most important element in good quality care at the end of life. However, this same group of patients appeared to be quite poorly informed about their treatment options at the end of life. To make an informed choice about the use of life supports at the end of life, patients and their families need to know what can happen over the long term should they choose to go to an intensive care unit and have life supports applied. These long-term outcomes are currently unknown despite their obvious importance to decision making.
The purpose of this study is to describe the 12-month survival and quality of life of patients =80 years of age following critical illness and learn the family caregivers' perspective on the quality of care provided. We anticipate that 800 patients and families being cared for at 20 intensive care units across Canada will contribute to this project. The information gained will prove invaluable not only to patients and their families but also to their doctors and all health care professionals, who need to better understand the perspectives of those for whom they provide care.
Admission of the very elderly to the intensive care unit
Predicting Performance Status 1 Year After Critical Illness in Patients 80 Years or Older
The Very Elderly Admitted to ICU: A Quality Finish?
Recovery after critical illness in patients aged 80 years or older